Blueberry-Almond Paleo Porridge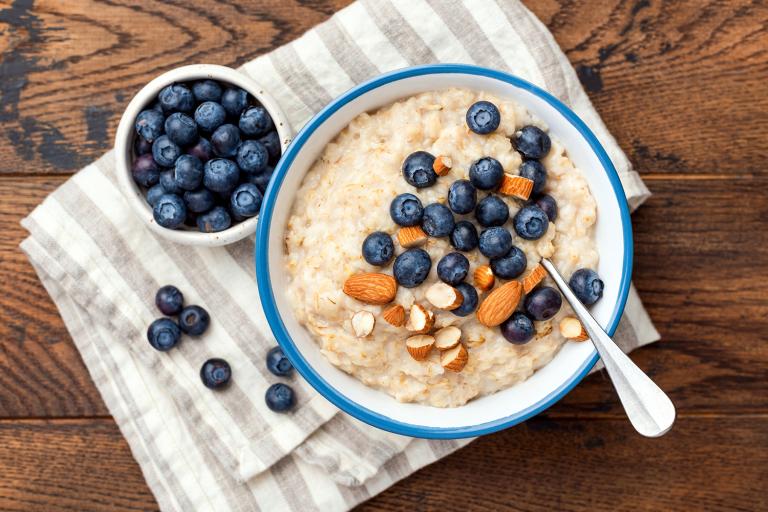 Ingredients
1

⁄

2 cup raw unsalted almonds, chopped
1

⁄

2 cup unsweetened shredded coconut
1 Tbsp raw unsalted sunflower seeds
2 Tbsp almond flour
1 tsp ground cinnamon
1

⁄

4 cup boiling water
1 Tbsp maple syrup
1 cup blueberries
Directions
Process almonds, coconut, sunflower seeds, almond flour, and cinnamon in a food processor until finely ground, taking care to not overblend.
Transfer mixture to a heat-proof bowl. Pour the 1

⁄

4 cup of boiling water over and stir to combine.
Transfer porridge to two serving bowls. Drizzle with syrup and top with blueberries.
Nutrition Info
438 Calories, 11 g Protein, 32 g Carbohydrates, 10 g Fiber, 34 g Total fat (14 g sat), 10 mg Sodium,
★
Vitamin B2 (riboflavin), B6, E, K, Calcium, Iron, Magnesium, Phosphorus