Chilled Avocado and Cucumber Soup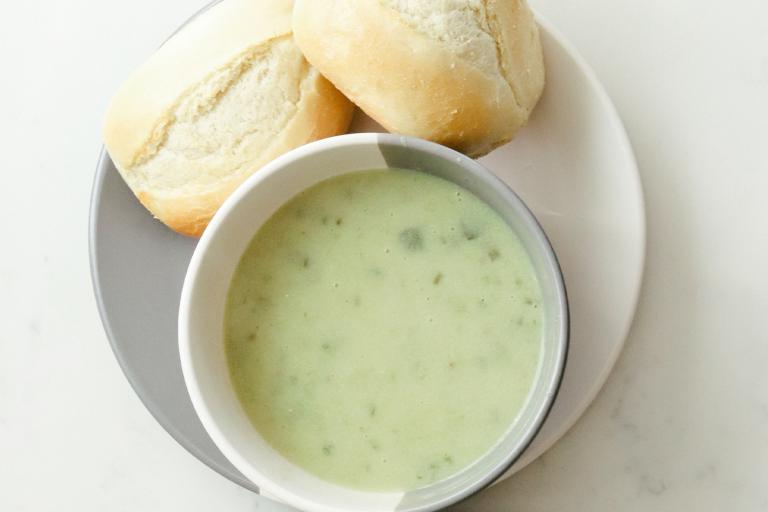 Prep Time:
10 minutes, plus 2 hours chill time
Ingredients
1 1

⁄

2 cups plain kefir
2 avocados, peeled, pitted, and sliced
2 cucumbers, peeled, seeded, and chopped
2 Tbsp lemon juice
1 garlic clove, chopped
Salt to taste
Directions
In a high-speed blender, combine all ingredients. Blend on High until smooth and creamy.
Chill soup in the refrigerator for at least 2 hours. Serve chilled.
Notes
This recipe makes a soup that is thick and creamy. If you prefer a thinner consistency, add a small amount of water when blending.
Nutrition Info
242 Calories, 6 g Protein, 19 g Carbohydrates, 8 g Fiber, 18 g Total fat (4 g sat), 343 mg Sodium,
★★★
 Vitamin K,
★★
 Vitamin B2 (riboflavin), B6, C, Folate, Phosphorus,
★
 Vitamin B1 (thiamine), B3 (niacin), B12, E, Calcium, Magnesium, Potassium, Zinc