Sautéed Beet Greens & Garlic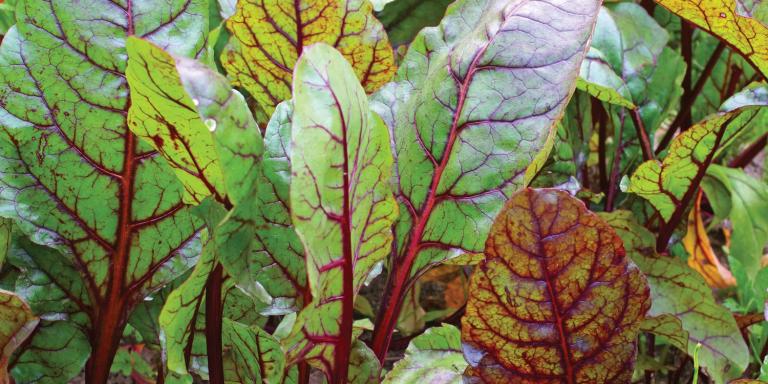 Ingredients
2 bunches beet greens, stems removed 
1 Tbsp extra-virgin olive oil
2 cloves garlic, minced
1

⁄

4 tsp crushed red pepper flakes (optional)
Salt and ground black pepper to taste
Directions
Bring a large pot of lightly salted water to a boil.
Add beet greens and cook uncovered until tender, about 2 minutes.
Drain in a colander, then immediately immerse in ice water for several minutes until cold to stop the cooking process.
Drain well and chop.
Heat olive oil in a large skillet over medium heat. Stir in garlic and red pepper flakes. Cook and stir about 1 minute until pepper is fragrant.
Stir in greens and gently toss until evenly coated with oil and garlic.
Season with salt and pepper.