Roasted Asparagus with Garlic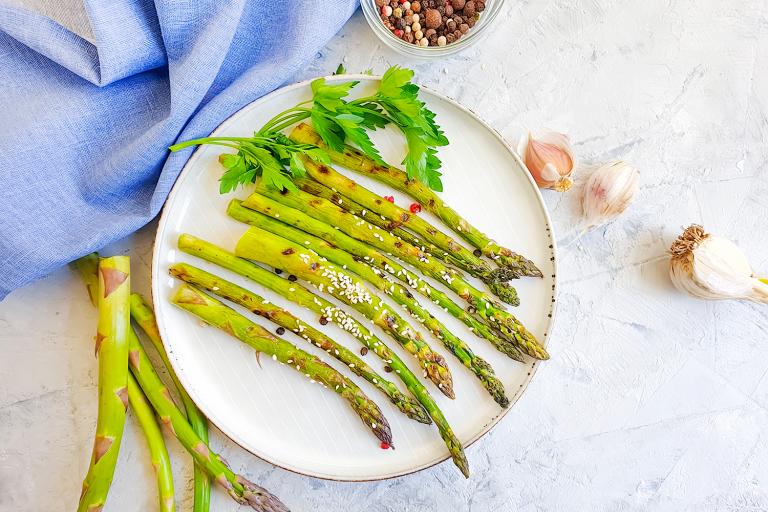 Prep Time:
15 minutes prep time
Ingredients
1 lb fresh asparagus (medium width)
2 tsp olive oil
2 garlic cloves, minced
Salt and freshly ground black pepper, to taste
Lemon wedges, as garnish
Directions
Preheat oven to 500°. Rinse asparagus and break off tough ends.
In shallow roasting pan, place asparagus and coat with oil. Sprinkle with garlic and salt and pepper, to taste.
Roast uncovered for 6 to 8 minutes (depending on width of spears), shaking pan occasionally.
Serve with lemon wedges.