Vegetable Stir-Fry with Cashews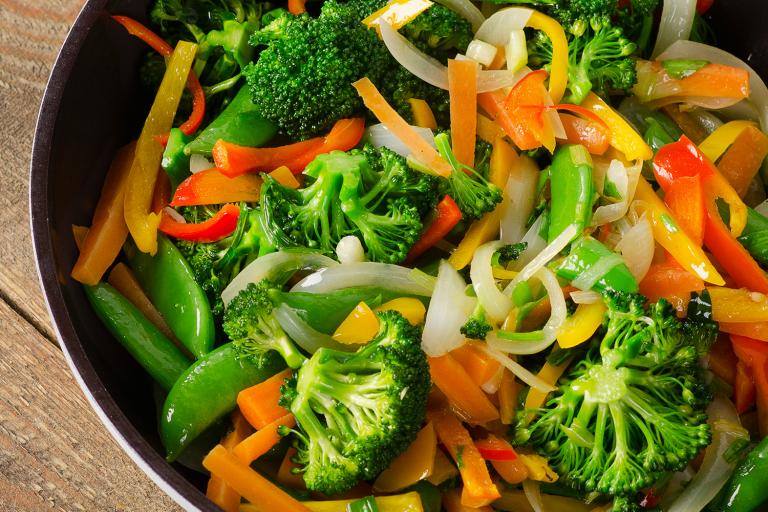 Ingredients
2 Tbsp olive oil
4 cloves garlic, sliced thinly
1 1

⁄

2 cups string beans, cut into 2-inch lengths
2 c chopped broccoli florets
1 1

⁄

4 cups thinly sliced green cabbage
1 tsp green curry paste, dissolved in 1 Tbsp hot water
1

⁄

8 cup chopped basil
Salt
1

⁄

4 cup chopped unsalted cashews
Directions
Heat oil in a large sauté pan or wok over medium heat.
Add garlic and string beans and sauté for 4 minutes, stirring frequently to prevent garlic from burning.
Add broccoli, cabbage, curry paste, and basil. Sauté for 3 to 4 minutes or until vegetables are tender.
Season to taste with salt. Garnish with chopped cashews and serve.
Nutrition Info
191 Calories, 5 g Protein, 12 g Carbohydrates, 4 g Fiber, 15 g Total fat (3 g sat, 10 g mono, 2 g poly), 22 mg Sodium, ★★★★★ Vitamin C, ★★ Copper, Manganese, ★ Vitamin A, B3 (niacin), B6, E, Folate, Iron, Magnesium, Phosphorus, Potassium